Evergreen's Sprinkler System Repair & Maintenance Services
From nozzle replacements to winterization, Evergreen Irrigation has the wide variety of irrigation repair and maintenance services to keep nearly any system operating at optimal efficiency for years to come. Contact us for additional information about our triangle irrigation maintenance and repairs.
Spring Start-Up Service
To ensure your system is ready for the return of warm weather, Evergreen offers spring start-up services to prevent your empty pipes from being damaged by the sudden return of water pressure.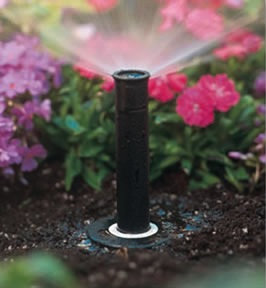 Spring start-up services are recommended for the middle of April:
1. Reinstall backflow if necessary
2. Adjustment/setting of sprinkler system controller
3. Inspect for proper operation and coverage
4. Make sprinkler head adjustments
5. Cleaning of nozzles
6. Check rain sensor for the proper operation
Fall Winterization Service
Just as we offer a spring start-up service to help you prepare your irrigation system for the return of warm weather, our fall winterization service is designed to protect your pipes from the arrival of cooler weather and freezing temperatures. Even if you have been proactive in draining some of the water out of your system, remaining water can freeze, expand, and ultimately damage your system.
To ensure your system is adequately prepared for the coming of cold weather, our winterization experts use compressed air to remove all water from your irrigation system. We also make sure to leave your backflow preventer valve in place so your sprinklers will be ready to go in time for spring's arrival the following year.
During our fall winterization process we will:
1. Turn off water to the system
2. Attach compressed air to backflow
3. Operate the system – zone by zone – to evacuate water
4. Prepare backflow for spring
Certified North Carolina Backflow Testing & Repair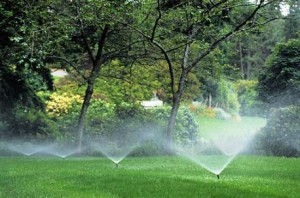 Did you know that the backflow preventer on most irrigation systems is required to be tested by a licensed inspector on an annual or biannual basis (depending on your municipality's irrigation ordinances)? At Evergreen, our irrigation specialists are certified backflow technicians with several years experience testing and repairing backflow preventers, including those by:
Seeing as the backflow preventer is the single most expensive part of your irrigation system, it is essential that you service and protect it with our backflow testing and repair services. Our backflow technicians test our customers' backflows each year, rebuilding leaking valves and other system components during our spring start-up service. We then send our reports to your municipality to help you meet local irrigation regulations.
Call us today at 919-362-1515 to arrange a free, no-obligation estimate on our irrigation repair and maintenance services. You can also fill out the contact form at the top left of the page to request additional information online.
Evergreen Irrigation proudly offers irrigation installation, maintenance and repair services to the greater NC Triangle, including those in Raleigh, Apex, Morrisville, Holly Springs, Fuquay-Varina, Garner, Knightdale, Pittsboro, Wake Forest and beyond.