Irrigation Forms & Regulations for Cary, NC & Beyond
Every municipality has different requirements for the installation of irrigation systems. At Evergreen Irrigation, we work with you to make the process of getting started as easy as possible by providing you all of the necessary forms and information upfront.
Forms
Most municipalities these days have gone to digital forms and permit submission. We have left a sample of these forms here on our website for some of the towns we service. Evergreen takes care of the entire process of applying for the permits needed to install your job. Evergreen is a licensed plumber so that we can perform all work in house to ensure that your job is not delayed due to the availability of sub-contractors.
Cary, NC Irrigation Forms

Apex, NC Irrigation Forms

Raleigh, NC Irrigation Forms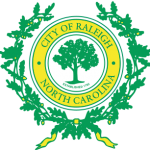 Regulations
In North Carolina most municipalities require a separate meter for irrigation service these days. These meters can range from $500 to nearly $3000. These meters once installed allow the customer to only pay for the water going through the meter and avoid a sewer charge on their water bill. If you look at your current water bill 1/3 of the cost is for water and nearly 2/3 is for sewer. Once a second meter is installed you no longer pay this fee for the second meter. This means now once your sprinkler system is installed you will have a controlled way of watering and you will be paying less for that water than if you had a hose on your house spigot. For more information on how much money you can save check out our Triangle Water Rates (Triangle Water Rates – XLS) offers an accurate depiction of the average savings per municipality.
Irrigation Compliance Solutions for the Raleigh Durham Area
Call now and we will send you more information on the requirements and processes for your area. We will then setup a estimator to meet with you and go over your irrigation needs and provide you a free estimate. To accept this estimate please return a 50% deposit for your project and we will submit the plans to the proper channels for their review.
At Evergreen Irrigation our technicians are licensed irrigation specialists have more than 15 years experience designing, installing, maintaining and repairing lawn irrigation and sprinkler systems. For help meeting the irrigation ordinances of the triangle area, contact us today at 919-362-1515.
Evergreen Companies proudly serves residential and commercial clients in Raleigh, Apex, Morrisville, Cary, Holly Springs, Fuquay-Varina, Garner, Knightdale, Pittsboro, Wake Forest and the surrounding NC Triangle.