Irrigation Forms & Regulations for Cary, NC & Beyond
Every municipality has different requirements for the installation of irrigation systems. At Evergreen Companies, Inc., we work with you to make the process of getting started as easy as possible by providing you all of the necessary forms and information upfront.
Forms
The forms below have been partially filled out to save you time in the application process. Once you have finished filling out the necessary criteria, our irrigation experts will process the paperwork before mailing it off to your local municipality for approval.
We can also put these forms in a packet and mail it to you for you to fill out and return to us to get started.
Cary, NC Irrigation Forms

Apex, NC Irrigation Forms

Raleigh, NC Irrigation Forms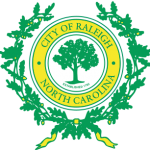 Regulations
Most irrigation users are required by law to pay a sewage disposal fee in addition to their standard water meter payment. At Evergreen, we can help you eliminate sewage fees altogether through our installation of a secondary meter.
The cost of a secondary meter varies based on where you live and the amount of work needed for its installation. However, our Triangle Water Rates (Triangle Water Rates – XLS) offers an accurate depiction of the average savings per municipality.
Irrigation Compliance Solutions for the NC Triangle
Call now and we will send you a packet of information tailored to your area, with directions regarding which documents must be notarized, self-addressed, etc. Once you have completed the required paperwork, mail it to us along with a 50% deposit for the project and we will submit the plans to the proper channels for their review.
At Evergreen Companies, our Cary, NC technicians are licensed irrigation specialists with more than 15 years experience designing, installing, maintaining and repairing lawn irrigation and sprinkler systems. For help meeting the irrigation ordinances of Cary and the NC Triangle, contact us today at 919-362-1515.
Evergreen Companies proudly serves residential and commercial clients in Raleigh, Apex, Morrisville, Cary, Holly Springs, Fuquay-Varina, Garner, Knightdale, Pittsboro, Wake Forest and the surrounding NC Triangle.